Hot Topics ...
Colorectal Cancer is the second leading cancer killer in the United States, but it doesn't have to be. If everyone age 50 or older had a regular screening test, at least one-third of deaths from this cancer could be avoided. So if you are 50 or older, start screening now. For more information, visit http://www.cdc.gov/screenforlife
or click on the PDF link to read more about Colon Cancer

Irritable Bowel Syndrome (IBS) is a long term or recurring disorder of gastrointestinal functioning. It usually involves the large (colon) and small intestine with disturbances of intestinal/gut motility (motor function), sensation and secretion. For more information, visit http://www.iffgd.org
or click on the PDF link to read more about IBS

The National Institute on Alcohol Abuse and Alcoholism, part of the National Institutes of Health, recommends that people over age 65 who choose to drink have no more than one drink a day. Drinking at this level usually is not associated with health risks. For more information, visit http://www.niaaa.nih.gov
or click on the PDF link to read more about alcohol consumption

Staying Independent -- from the CERAP newsletter
Colorado Coalition for Elder Rights and Adult Protection

A new phrase often heard is "aging in place." Instead of moving toward institutional care, people are adapting their homes and rethinking their lifestyles in order to keep the familiar roof over their heads. People don't go to a nursing home just because they are old. It is only when aging results in a disability that independence comes into question.

Now there are so many options for mitigating disability that, in most cases, nursing home care seems absurd. The old stigma of using mobility devices or other assistive technology is quickly being replaced by the pride and dignity of using whatever it takes to live independently at home. Click here to read more.

Centers for Independent Living
CIL's are staffed with people who have disabilities, understand disability, and believe in your right to make your own choices. All ten Colorado CILs offer the free core services of: information and referral, peer support, advocacy, and independent living skills training. Several of the centers are partners in the new AT Network which hosts a Senior from Colorado Senior Employment Program, trained by AT Partners, to provide information about access to assistive technology. CILs are committed to community living for people with disabilities of any age.

Click here to read more about CIL's and adaptive technologies.

Substance Abuse and Misuse in Seniors
The Geriatric Mental Health Foundation provides information about substance abuse and misuse among older adults.

American Psychological Association
Click here for information that addresses the mental health needs of older adults. The document outlines what is gero-psychology, the growing need for pyschological services for older adults, and physical and mental health care.

Centers for Disease Control and Prevention
This website outlines health information for older adults ranging from
. health-related behaviors
. mental health
. injuries
. infectious diseases
and other issues that affect older adults


How to Cope
Mental Health America of Colorado has provided this site with information about mental health topics that that affect older adults.



Topics incude:
. How to cope
. Alzheimer's and Dimentia
. Suicide and Depression
. tips to improve mental health
Is Retirement in your near future?
Looking forward to retirement is a life-long goal and dream but do you know when you are eligible and what your Social Security retirement benefits will pay?

Click here for more information from the Senior Law Handbook about retiring and your Social Security benefits.



Click here to go to the Social Security Administration website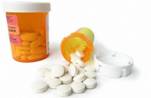 Many adult children who are caregivers for frail parents have primary responsibility for administering medicines. Yet even active older adults who care for themselves may need help in taking medicines safely and appropriately. Here are some ideas from the National Council on Patient Information and Education (NCPIE), for helping parents who are not in your care to make good use of their medicines. The time you take now can help your parents stay independent longer.

Medical Supplies. If you're in the market for home medical supplies, AllDayMedical.com is the site for you. With a wide range of daily aids and supplies, you will find everything you need on one easy-to-use website. From diabetic supplies to wheelchairs and nutritional supplements, All Day Medical is one of the most trusted sites, with a secure ordering system and express shipping.

Oral Care. Staying healthy and looking good are two main wishes of today's seniors. Exercising and eating right are important. Equally important as good general health for seniors is good oral care of teeth and gums. Simply by brushing twice a day with fluoride, toothpaste and flossing daily seniors can avoid many oral health problems. Regular dental checkups and having their teeth professionally cleaned are also important. Click here for oral care health tips.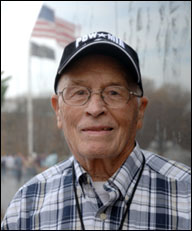 Senior Veterans of our nation's Armed Forces are eligible for numerous benefits as a result of their service to our country. Of the 25 million veterans currently living, nearly three of every four served during a war or an official period of hostility. About a quarter of America's population - approximately 70 million people - are potentially eligible for benefits and services because they are veterans, family members or survivors of veterans. From insurance to health guidance, it's worth exploring the resources available to those who have sacrificed so much to preserve our freedom.

The Senior Law Book has an extensive explanation of Veteran benefits. Learn more:

VA Health Care Eligibility And Enrollment
Learn about the U.S. Department of Veterans Affair's medical benefits package and the health care services provided to all enrolled veterans:

VA Life Insurance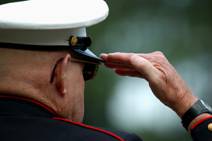 The VA's life insurance programs were developed to provide insurance benefits for veterans and service members who may not be able to qualify for insurance from private companies due to the extra risks involved in military service, or a service connected disability:

VA Pharmacy Benefits
The mission of the VA's Pharmacy Benefits Management Strategic Healthcare Group is to improve the health status of veterans by encouraging the appropriate use of medications in a comprehensive medical care setting. Learn more:

The National Council for Aging Care's Guide to Recognizing Elder Abuse can help if you fear yourself or a loved one is in danger of physical abuse.



Click here to see the National Center on Elder Abuse PSA's

If you suspect elder abuse, neglect or exploitation, please call 1-800-677-1116. If someone is in immediate danger, call 911 or the local police for immediate help.
Assisted Living and Nursing Homes
What are the six key steps to selecting a good assisted living residence or nursing home?


Compare Nursing Homes in your area in your area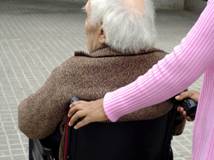 End-of-Life Decisions
In the event of no longer being able to communicate, how will you convey your wishes? With a Medical Advance Directive legal document, your very important desires concerning your care and disposition can be communicated.


Read More


AARP's End Of Life Resources
Hospice and Palliative Care
Hospice and palliative care are both options for those suffering from terminal and non-terminal illnesses. Find out what the difference is between the two and how to find, pay for and choose the right care option for you or a loved one.

End Of Life Care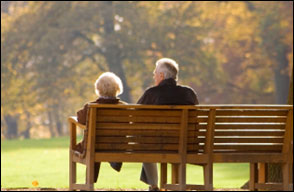 Making decisions for a loved one or ourselves about end of life care can be difficult and emotional. The one area that most of us avoid planning is the end of our life. Yet, if we don't at least think about it and share our ideas with those we love, others take over at the very time when we are most vulnerable, most in need of understanding and comfort, and most longing for dignity.

If you become incapacitated, your Power of Attorney can make important decisions on your behalf. Answers to all your questions about Power of Attorney can be found here.



The Advantages and Disadvantages of Wills, Estate Planning and Trusts
Estate planning, wills and trusts can become very complex. Find answers to common questions and an easily-understood discussion of the options available to distribute your personal property after you die. Learn more: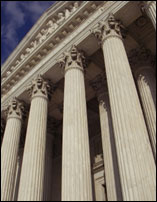 Estate planning, living wills and complex Medicaid laws are major issues that are likely affect you and your loved ones. By seeking legal advice now, you're taking an important step in easing the stress of tackling legal issues later. Fortunately, there are a number of helpful resources to help you understand the rights and laws that affect seniors.

Giving Your Time & Talents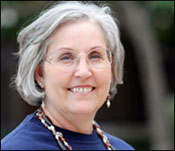 In Colorado, seniors give back to our communities in countless invaluable ways by volunteering, care giving and through paid work. In 2004, the value of volunteer contributions by older adults in our state was estimated at more than $1.6 billion! If strategically mobilized, the powerful resource of an aging "Baby Boomer" population could increasingly fill our society's gaps in the areas of education, health care and family support.

The following are signs that may indicate abuse, exploitation or neglect are occurring:

The need for good nutrition does not diminish as a person ages. It is essential for older adults to maintain a proper diet to stay healthy and independent in their later, more vulnerable years.

Senior Nutrition & Creative Meal Sharing:
Eating well as we grow older is important. Numerous benefits of a healthy diet and proper nutrition include: increased mental acuteness; resistance to illness and disease; higher energy levels; a more robust immune system; faster recuperation times, and; better management of chronic health problems.

Depression is more than just feeling blue or sad. It is an illness. When you have depression, it interferes with daily life and normal functioning, and causes pain for both you and those who care about you.

If you think this site is a benefit to Seniors, please click our advertisers.
It costs you nothing and helps us maintain this site. Thank you . . .
_________________________
Help Boost Your 'Good' Cholesterol

At the risk of sounding like a certain 20-something socialite, HDL is hot! Recent advances in research have brought more attention to the blood lipid (or fat) we often call "good" cholesterol.
"Good" cholesterol doesn't refer to the cholesterol we eat in food, but to the high density lipoprotein cholesterol circulating in our blood. It's one of the blood fats measured in the lipid panel blood test doctors perform. And it's the component you want more of, because increasing HDL helps lower your risk of heart disease.
A recent report from an expert panel of the National Cholesterol Education Program (NCEP) notes that although LDL or "bad" cholesterol has gotten most of the attention, there's growing evidence that HDL plays an important role.
Here are a few fast facts about "good" cholesterol from the NCEP panel:
HDL cholesterol normally makes up 20%-30% of your total blood cholesterol.
There's some evidence that HDL helps protect against the accumulation of plaques (fatty deposits) in the arteries.
Research suggests that a 1% decrease in HDL cholesterol is linked to a 2%-3% increase in heart disease risk.
In prospective studies - that is, studies that follow participants for a certain period to watch for outcomes -- HDL usually proves to be the lipid risk factor most linked to heart disease risk.
HDL cholesterol levels are thought to have a genetic factor in some people.
Women typically have higher HDL cholesterol levels than men. About a third of men and about a fifth of women have HDL levels below 40 mg/dL. (Doctors consider levels of less than 40 mg/dL to be low.)
Researchers from the Netherlands who analyzed 60 studies concluded that the ratio of total cholesterol to HDL (in which your total cholesterol number is divided by your HDL number) is a better marker for coronary artery disease than LDL measurement alone.
"Boosting HDL is the next frontier in heart disease prevention," says P.K. Shah, MD, director of cardiology at Cedars-Sinai Medical Center in Los Angeles. Shah says that if the new drugs designed to increase HDL levels prove effective, they could potentially reduce the number of heart attacks and strokes by 80% to 90% -- and save millions of lives. HDL-boosting drugs are now being tested.
How Does HDL Help?
Experts aren't yet sure exactly how HDL cholesterol helps reduce the risk of heart disease. But a few possibilities have emerged.
The NCEP says that high HDL levels appear to protect against the formation of plaques in the artery walls (a process called atherogenesis), according to studies in animals.
Lab studies, meanwhile, suggest that HDL promotes the removal of cholesterol from cells found in abnormal tissues, or lesions, in the arteries.
"Recent studies indicate that the antioxidant and anti-inflammatory properties of HDL also inhibit atherogenesis," says the NCEP report.
10 Ways to Increase Good Cholesterol

What many people don't know is that some diet and lifestyle changes may help to increase "good" cholesterol levels.
Here are some of the contenders:
1. Orange Juice. Drinking three cups of orange juice a day increased HDL levels by 21% over three weeks, according to a small British study (at 330 calories, that's quite a nutritional commitment). This study could be highlighting an effect from high-antioxidant fruits and vegetables. Stay tuned in the years to come.
2. Niacin. There is some evidence niacin (vitamin B3) helps increase HDL. Michael Poon, MD, chief of cardiology at the Cabrini Medical Center in New York, says people with low HDL levels might benefit from taking 500 milligrams of niacin each day, building up to 1,000 milligrams a day. But he warns that supplemental niacin "can have some side effects and is not for everybody, particularly for people who already have high HDL levels. "He says anyone taking niacin supplements should be monitored by a doctor. Short of supplements, many foods contain niacin as well. Here are a few:
| | |
| --- | --- |
| Food | Amount of niacin |
| White-meat chicken, 3.5 oz cooked | 13.4 mg |
| Mackerel, 3.5 oz cooked | 10.7 mg |
| Trout, 3.5 oz, cooked | 8.8 mg |
| Salmon, 3.5 oz cooked | 8 mg |
| Veal, 3.5 oz cooked | about 8 mg (ranges from 6.4-9.3) |
| Dark-meat chicken, 3.5 oz cooked | 7.1 mg |
| Lamb, 3.5 oz cooked | 6.6 mg |
| White-meat turkey, 3.5 oz cooked | 6.2 mg |
| Ground beef, 3.5 oz cooked | 5.3 mg |
| Peanuts, 1/4 cup | 5.3 mg |
| Pork, 3.5 oz cooked | about 4.8 mg (ranges from 4.1-5.4) |
| Peanut butter, 2 tablespoons | 4.4 mg |
| Beef steak, 3.5 oz cooked | about 4.1 mg (ranges from 3.6-4.5) |
3. Glycemic Load. The glycemic load is basically a ranking of how much a standard serving of a particular food raises your blood sugar. And as the glycemic load in your diet goes up, HDL cholesterol appears to go down, according to a small recent study. Along these lines, the NCEP report recommends that most of our carbohydrate intake come from whole grains, vegetables, fruits, and fat-free and low-fat dairy products. These foods tend to be on the lower end of the glycemic scale.
4. Choosing Better Fats. Replacing saturated fats with monounsaturated fats can not only help reduce levels of "bad" cholesterol, it may also increase levels of "good" cholesterol, according to the Food & Fitness Advisor newsletter from Cornell University's Center for Women's Healthcare.
5. Soy. Add heart health to the list of potential benefits from soy. A recent analysis found that soy protein, plus the isoflavones found in soy "raised HDL levels 3%, which could reduce coronary heart disease risk about 5%," says Mark Messina, PhD, a nationally known soy expert. Messina notes that soy also may lead to a small reduction in LDL cholesterol and triglycerides (another type of blood fat), and a possible enhancement in blood vessel function. Other studies have shown a decrease in LDL cholesterol (about 3%) and triglycerides (about 6%) with about three servings of soy a day. That adds up to 1 pound of tofu, or three soy shakes.
6. Enough Time. Make sure you give soy some time. An analysis of 23 studies on soy found that improvements in HDL cholesterol were only seen in those studies lasting longer than three months.
7. Alcohol in Moderation. Drinking moderate amounts of alcohol, especially with meals, appears to do two things to help reduce heart disease risk. According to researcher Byung-Hong Chung, PhD, it increases HDL cholesterol levels, and enhances the movement of cholesterol deposits out of cells in the artery walls.
8. Aerobic exercise. At least 30 minutes on most days of the week is the exercise prescription that can help raise your HDL, according to many health care professionals.
9. Stopping smoking. Experts agree that kicking the habit can increase your HDL numbers a bit, too.
10. Losing weight. Being overweight or obese contributes to low HDL cholesterol levels, and is listed as one of the causes of low HDL, according to the NCEP.